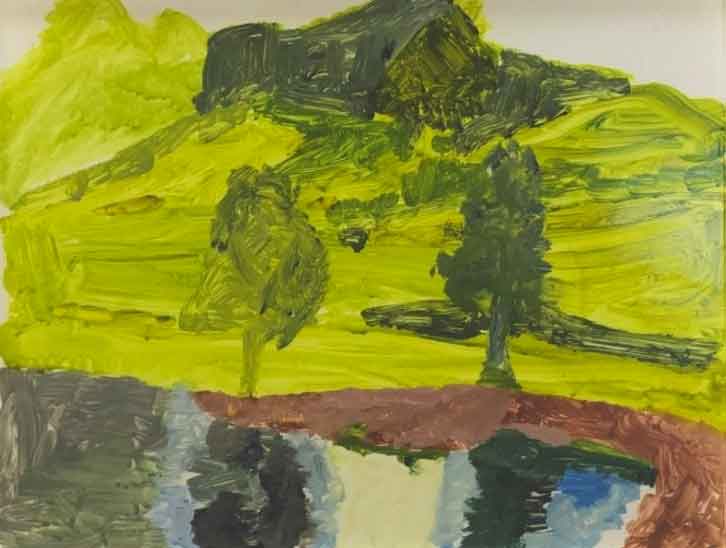 Image credit: Idris Murphy Eurimbla no. 1, 2019 Acrylic paint on YUPO 100% polypropylene. Courtesy of the artist and King Street Gallery on William, Sydney.
Idris Murphy is part of the Earth Canvas Touring Exhibition
The Earth Canvas exhibition will visit a range of venues across regional Australia, starting in 2021. After launching at Albury Library Museum (24 October, 2020 – 31 January, 2021) the exhibition will tour to cultural venues in Victoria, NSW, South Australia and the ACT.
Travelling Exhibition to four states of Australia with artists and Farmers at regional Galleries.
Starts 24th October 2020 at Albury Library Museum. In collaboration with the National Museum of Australia ACT.
The Albury Library Museum from October 24 2020 to March 12, 2021 For more information please click here

The Swan Hill Regional Art Gallery from March 19 to May 14, 2022

The Riddoch Art Gallery, Mt Gambier from July 16 to August 29, 2021

Mildura Arts Centre from September 16 to November 28, 2021

The Broken Hill Regional Art Gallery from December 6, 2021 to February 7, 2022

The Tamworth Regional Gallery from March 16 to May 5, 2022
For more information please click here