Wendy Sharpe has narrated 'Stories from the Archibald' on ABC Radio National.
Listen to four former winners; Wendy Sharpe, Guy Warren, John Olsen and Ben Quilty, who share some revealing memories.
Tune in to ABC Radio National on Tuesday 10 August at 11am or Saturday 14 August at 5.30pm.
You can also listen online here.
Winner: Archibald Prize 1985
Guy Warren
Flugelman with Wingman  oil on canvas  231 x 180 cm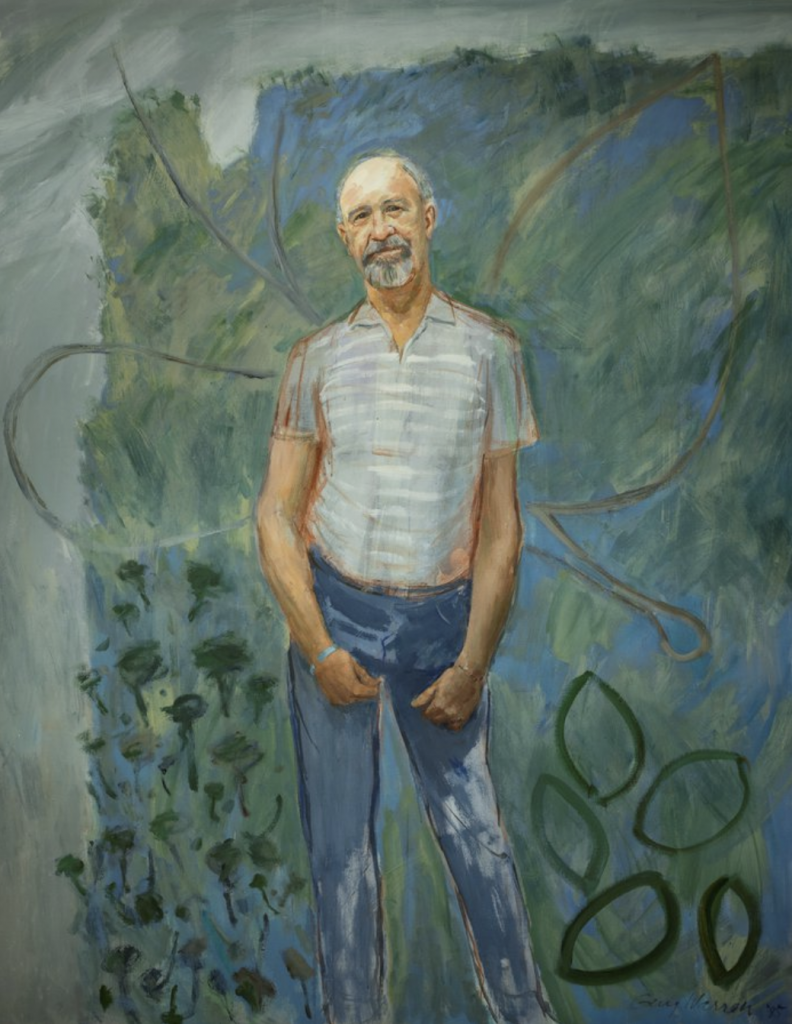 Winner: Archibald Prize 1996
Wendy Sharpe
Self-portrait as Diana of Erskineville  oil on canvas  210 x 172 cm