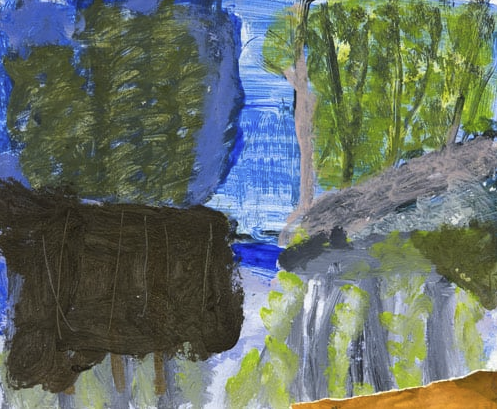 The Earth Canvas project invited contemporary artists to work on regenerative farms between the Murray and Murrumbidgee rivers in southern New South Wales. The project aimed to link the artists' perspective on the land with the farmers' management of the land. What was revealed was a mutual creativity of approach and deep empathy with the landscape.
This exhibition explores the experiences of both the regenerative farmer and the artist, their respective engagement with the land and their vision for a healthier world.
The artists were asked to create a body of artworks to express their experience of a regenerative farm. It was hoped the experience would encourage land managers and food consumers and agencies to see the landscape in a more empathic way, and thereby help to create a healthier world.
Exhibition travelling to:
The Albury LibraryMuseum from October 24 2020 to February 7, 2021
The Swan Hill Regional Art Gallery from March 19 to May 14, 2022
The Riddoch Art Gallery, Mt Gambier from July 16 to August 29, 2021
Mildura Arts Centre from September 16 to November 28, 2021
Riverina Museum Wagga Wagga from December 7 2021 to February 27 2022
The Tamworth Regional Gallery from March 16 to May 5, 2022
Griffith Regional Gallery from June 18 2022 to July 24 2022
Australian National Museum from August 18 2022 to October 30 2022
For more information please click here